The Berkeley Changemaker Program was one of the best experiences of my life. I had the opportunity to learn from inspiring professors, befriend talented classmates, tour world-renowned buildings; and re-imagine Berkeley's campus. This program helped equip me with the skills to make an impact and the confidence to do so. I am deeply grateful to be part of this shared experience.

Sophia Libman, Pre-College Berkeley Changemaker Alumna '22
I had an amazing time there and it was an experience that I will remember for a lifetime. Throughout the course, I could feel myself transforming into an improved version of me. I will keep everything I have gained from Berkeley Changemakers with me as I continue my studies.

Ansaya "Maple" Chairatchaneeboon, Berkeley Changemaker Pre-College Program Alumna '22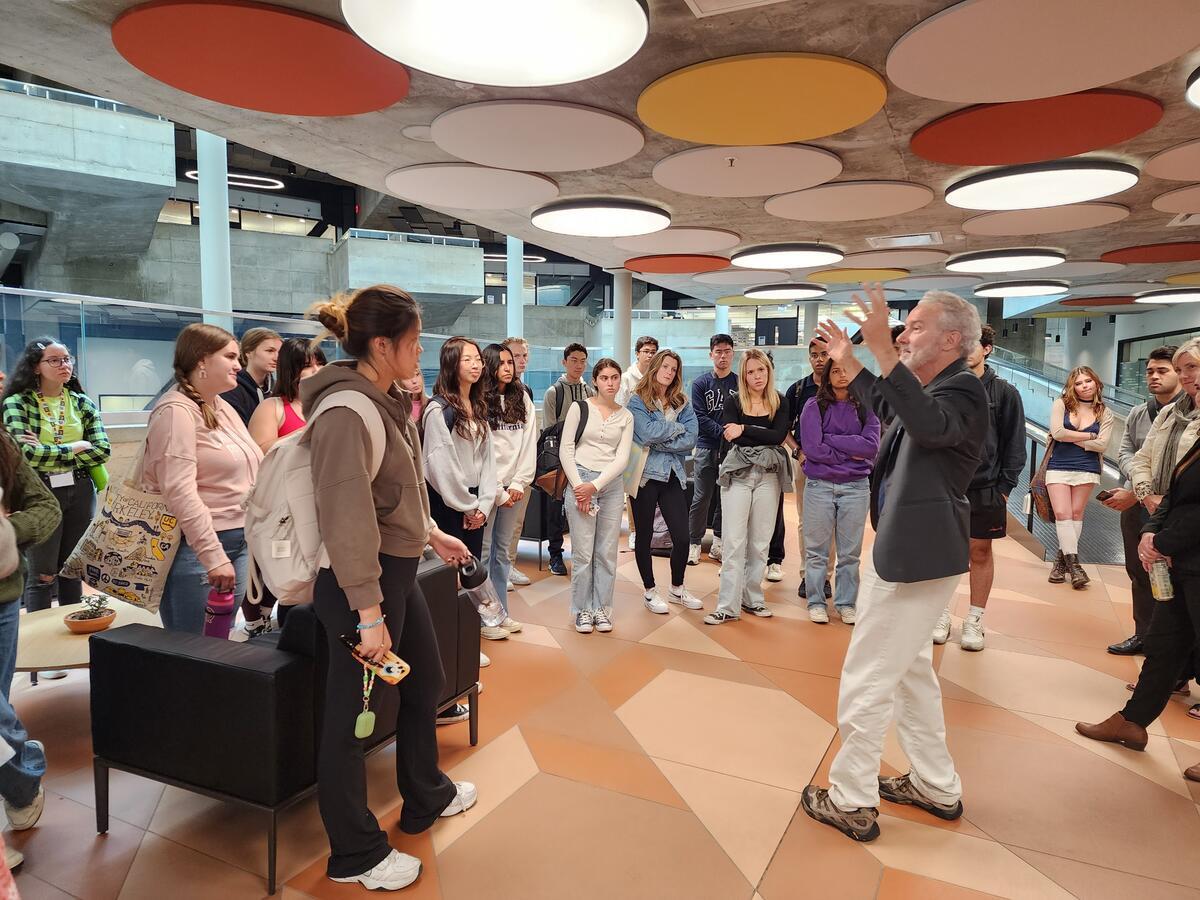 COMING SOON! Stay Tuned for Information of the Summer 2024 Pre-College Program
The Berkeley Changemaker Pre-College Program is designed to prepare you for success in your other classes and for summer opportunities/when you graduate.
The Berkeley Changemaker Pre-College Program offers international and domestic high school students the opportunity to live on campus and enjoy the summer at Berkeley. Since its inception, UC Berkeley has always attracted changemakers whose vision challenges the status quo and whose contributions make our world a better, more equitable place. Our Pre-College Scholars Berkeley Changemaker track draws from, and builds on, elements that make Cal unique, including a singular history for leading inclusively and an agency for making society better. Our curriculum activates our students' passions and helps them to develop a sharper sense of who they want to be and how to make that happen. Regardless of whether your interests lie in entrepreneurship, social entrepreneurship or you'd simply like to think more entrepreneurially, there is a place for you here in our learning community.
By taking advantage of the Berkeley Changemaker track, you will sharpen your skills in three key areas -- critical thinking, communication, and collaboration -- while exploring what changemaking looks like in a wide variety of disciplines across campus. You will also become part of the campuswide Berkeley Changemaker, which has already enrolled some 20% of Berkeley's undergraduates since its launch in summer 2022. Through daily lectures, compelling faculty interviews, and interactive team assignments with your fellow changemakers, you will develop your own changemaking mindset and learn how to turn your ideas into action. You will get to experience firsthand all that UC Berkeley has to offer.
If you have questions or might like to be added to our Summer 2024 pre-college mailing list, please email us.
changemaker@berkeley.edu
BERKELEY CHANGEMAKER is a registered trademark of The Regents of the University of California through its Berkeley campus.  It is not affiliated with any third parties using "changemaker" or similar terms.